Has bookselling changed forever?
I've noticed over the last few weeks that many booksellers are developing exciting new approaches to the way they sell books.  Now I'm not saying this is the death of bookshops, but, let's face it, bookshops have been struggling for a long time.  Many have already closed and as their owners take retirement (often into their seventies or even eighties before they give up), no one is prepared to take them on.  But there are new independent shops opening, and the successful ones are coming up with some novel approaches to selling books.
Amazon of course takes a lot of the blame for this.  Their approach is to provide a universal bookshop.  Every book in print, just about, is available on Amazon.  If you know what you want it is certainly the easiest place to find it, and often the cheapest as well.  On the high street, in the UK at least, Waterstones offers something similar, providing a huge selection of books and selling the most popular at discounted prices.  So where does that leave the independent bookshop, what can they offer that Amazon and Waterstones don't?
One of the problems with Amazon is finding something to read if you don't know what you want.  The choice is too large and browsing not easy.  Amazon attempt to address this by using associative recommendations 'if you enjoyed this, you will like this' type of suggestions, but it often doesn't work – particularly if you buy books as presents for others.  In Waterstones browsing is easier and there are often knowledgeable booksellers who can help, but the larger stores can be busy and difficult to navigate.
This is where independent booksellers start to gain an advantage.  In small communities, they can often get to know their individual customers and make recommendations.  And in larger settings they can act as curators, picking a selection of books that will appeal to their segment of the market.  Over time customers will come to choose and trust their bookseller on the basis of their curated choice of books.  And this latter approach can also work online – notice here I used the term bookseller rather than bookshop.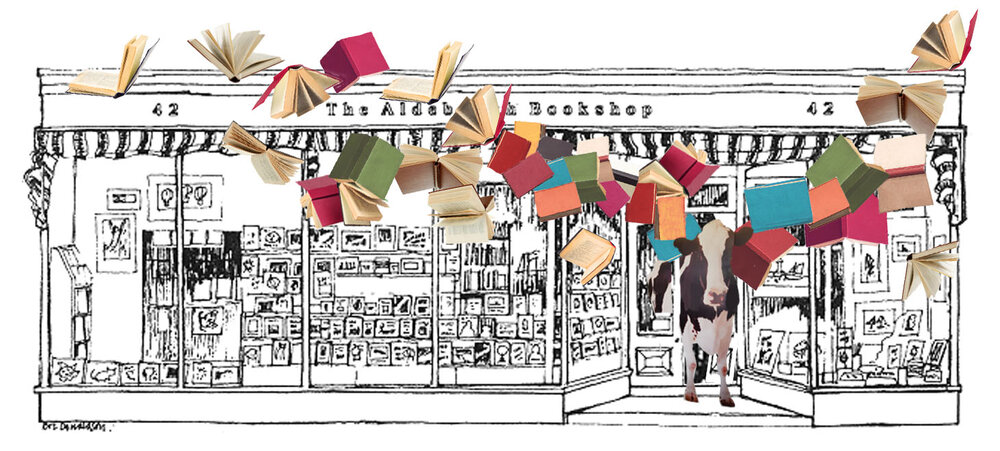 Touring around East Anglia earlier this year, I saw several types of independent bookshop.  There is the 'small town' bookshop, where there is no Waterstones and often a high population of older, well educated customers.  Take Aldeburgh, for example, where the lovely Aldeburgh Bookshop serves the local population with a general selection of books and knowledgeable owners and staff, ready to provide advice where it's needed.  These are the shops that get to know their regular customers and are able to make personal recommendations, particularly drawing attention to new books that will be of interest.
Curated shops could be typified by the award winning Book Hive in Norwich, where the inimitable Henry Layte selects books carefully to feature in his shop.  Customers have learnt to trust his selections and recommendations to the extent of ordering blind packages of books, with a fair degree of certainty that they will enjoy what they get.
There are also more specialised shops, such as the relatively new Bookbugs and Dragons Tales, again in Norwich, which focuses on children's books with a large area downstairs that is used for storytelling and events (or at least it was before Covid).
Can these approaches inform the way we sell books online?  And can small booksellers compete with the big guys?
Yes, I think they can.  But emulating Amazon's approach and just listing all of their books in an online shop isn't going to cut it.  Booksellers have to find innovative ways of providing their service online as well as in store.  Through blogs, discussion groups and social media, booksellers can start to build personal followings for their selections and recommendations.  And with the internet this following is not restricted to their local geography.  For example. although I don't think this was a deliberate strategy, Woodbridge Emporium recently made an impact with their Black Lives Matter window display, which, shall we say, caused an element of local controversy.  Word of this spread on social media and got them orders from a much wider audience than would normally be the case.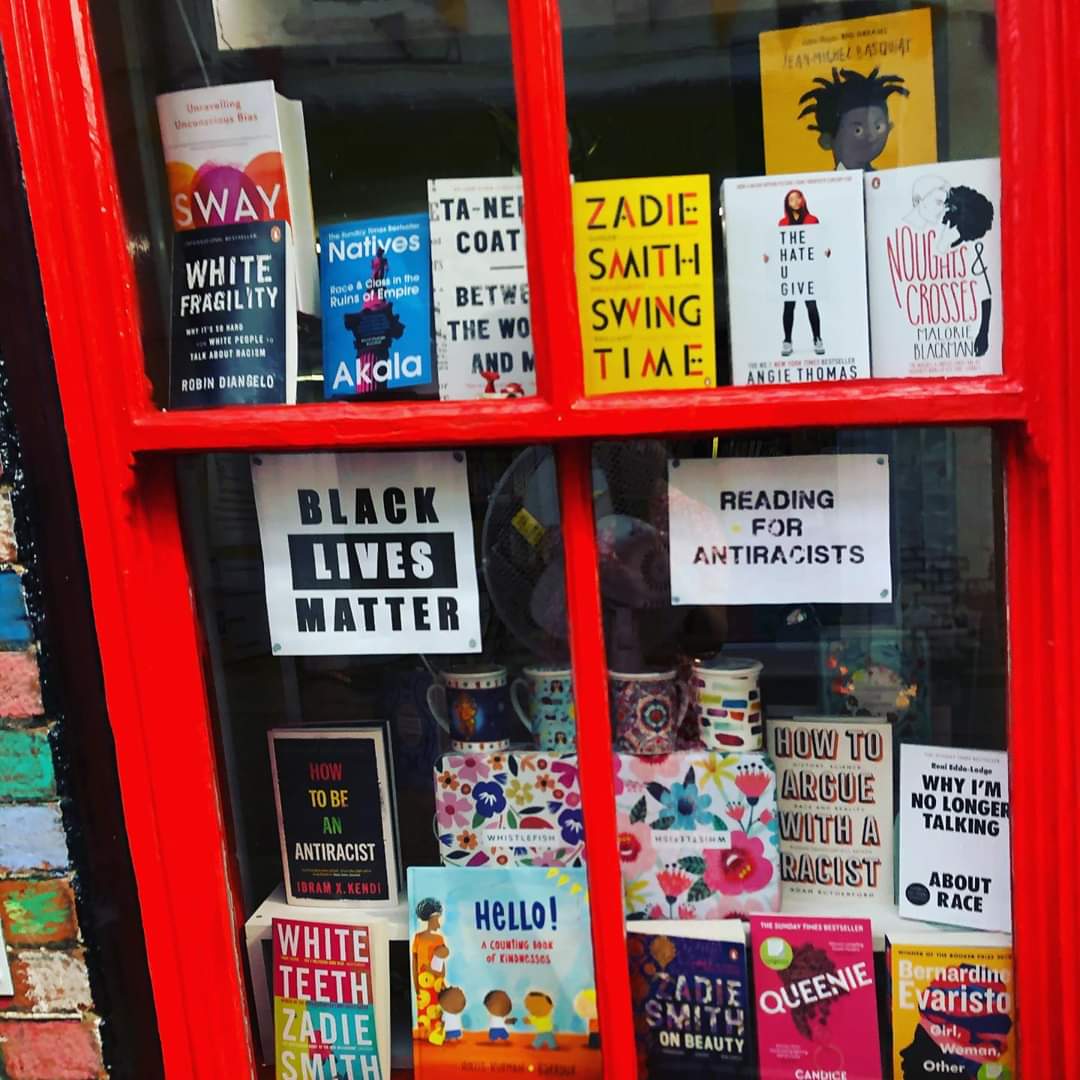 And many others have been working hard on social media to promote their businesses.  Henry from the Book Hive has been dressing up for character video messages, and Leanne from Bookbugs even created her own video musical.
We're now doing a COOKERY BOOK LUCKY DIP! 📚🧑‍🍳😋Just £20, and free p&p! Considering the book will be worth at least £20, it's an almost unfeasibly good bargain… Happy Easter! Get cookin' good lookin'! pic.twitter.com/4wGt75xEN1

— The Book Hive (@bookhive) April 9, 2020
In fact if bookselling follows other markets, successful online booksellers may not even need to stock books themselves – through affiliate schemes they can get an income by 'selling' books to their followers whilst letting someone else take the risk of holding stock and all the hard work of packing and shipping.
For this reason at Bittern Books I'm looking at the concept of 'digital wholesaling', of providing booksellers with the option of selling books from our range without ever having to handle them.  A link to a product on our website will register the bookseller as the source of the referral so that they get a substantial commission, approaching that of their normal discount, on any sale.   This is in its infancy with an affiliate scheme set up, but I'm certainly interested in other ways of developing this such as allowing wholesale customers to place dropship orders with us, where we ship direct to their customers.
I realise that some traditional booksellers will see this as a threat, but (and I know it's a cliche) they should see the opportunities these approaches offer to widen their audience and connect with new customers.  Perhaps we need to start thinking about bookselling as offering a service rather than selling products.
I hope there will always be bookshops where we can browse, touch and even sit and read books before we buy, but we need to accept that for some time to come there may be a significant proportion of the book buying population who will be reluctant to spend more time in shops than they need to.